Through romantic valleys towards Bastei
SAXON SWITZERLAND | Popular Hike from Rathen to Bastei Bridge, Rathewalde and Amsel Falls
Bastei Bridge, Pravčická brána and Königstein Fortress: these are the three best-known destinations in Saxon-Bohemian Switzerland. Masses of tourists are driven directly to Bastei Bridge, but this breathtaking countryside deserves better: that's why we have excogitated this walking tour through the ruggedly picturesque Amselgrund towards the little village of Rathewalde and towards Bastei Bridge. On good hiking trails and off-side from the crowds of tourists it is possible to wander gemuetlich.
| | | | | | |
| --- | --- | --- | --- | --- | --- |
| region | : | Rathen | duration | : | 3½ hours |
| highlights | : | Bastei - Grünbach and its waterfalls | difficulty | : | easy |
detailed description | BASTEI
The hike through the Amselgrund (engl. = Amsel bottom) with its numerous waterfalls towards the famous Bastei Bridge starts in the spa village Rathen. The easiest way to get there is to go by S-Bahn to "Kurort Rathen" and to ferry across the river afterwards. As there are no cars allowed in this spa village, the journey by individual traffic is quite difficult.
Rathen - Amselgrund - Rathewalde
In Rathen's village centre, at the so-called Amselgrundschlösschen, the little stream Grünbach branches off on the left, whom you will follow the entire walk to Rathewalde. Most tourists would take the primary hiking trail to Bastei Bridge, but we propose wandering alongside the Amselsee towards Amsel Falls. After half an hour you reach the artificial falls, which can be opened for donation. Here, you can find a little snack bar as well as the Saxon Switzerland National Park information centre. To improve their attractiveness the Amsel Falls are partially backed-up before falling ten metres into the valley.
After surmounting the stairs above Amsel Falls, the trail becomes level and narrow. The nature of the upper Amselgrund is more virgin and fascinating: deep green grasses and mosses meet falling rivulets. In our opinion ain't the Amsel Falls the most beautiful cascades, but merely and simply the best-known. The hamlet of Rathewalde, which you reach after another 20 minutes, invites to a first rest.
Rathewalde - Bastei
Now, that you got a first impression of the narrow and humid valleys of Saxon Switzerland, the landscape is about to change: along the Rathewalder Fußweg you wander in opposite direction past saturated meadows and through sunny woods.
Approaching Bastei Bridge you might spot a highly frequented trail, leading into the so-called Schwedenlöcher (engl. = Sweden hollows). They are named after the Thirty Years' War, when Swedish forces attacked the village of Rathewalde and its inhabitants hid themselves and their belongings in this canyon. Shortly behind this turn-off the impressive Bastei Bridge is situated.
Around Bastei Bridge many places invite you to discover them: e.g. the viewpoint from the Wehltürme, a popular postcard subject; or the well patronized Basteiaussicht, whose view into the Elbe valley and on the table mountains is world-renowned. Naturally there is a restaurant and even an extensive hotel. If you are interested in history, there is an open-air museum about the former castle named Felsenburg Neurathen. Enjoy the most visited and popular destination in Saxon-Bohemian Switzerland!
Bastei - Rathen
Subsequently, you wander the earlier mentioned primary trail to Rathen, parallel to the Elbe valley and past many viewpoints. Via endless steps you reach the spa village Rathen in about half an hour.
In the placid town you may look around a little bit and there are enough restaurant, cafés and gift shops. If you like railway, you should have a look at the Eisenbahnwelten Rathen, which represents Saxon Switzerland and its railway in miniature.
route in note form | BASTEI
1 - from Rathen on

through the Amselgrund to Amsel Falls (30min)
2 - then via stairs on

/

towards Rathewalde (20min)
3 - shift in Rathewalde , then further on

(Rathewalder Fußweg) to Bastei Bridge (60min)
4 - from Bastei Bridge on

back to Rathen (30min)
journey | BASTEI
by bus and rail
| | |
| --- | --- |
| station: | Kurort Rathen |
| lines: | S-Bahn 1 (Meißen - Dresden - Bad Schandau - Schöna) |
by car
Rathen is a spa village freed from cars, and as a consequence there are no parkings in the inner town. We advise going by train. If there is no other choice than going by car, you have to surmount some extra metres:
journey to Rathen (left side of the Elbe River): on route B172 to Königstein Fortress, then in direction "Struppen - Rathen" further on route S168 to Rathen.
journey to Rathen (right side of the Elbe River, parking near Gamrig): from Bad Schandau on route S163 in the direction of Hohnstein, in Waltersdorf you have to follow signage to parking
journey to Rathewalde: from Bad Schandau on route S163 in the direction of Hohnstein, then on route S165 to Rathewalde
journey direct to Bastei: from Bad Schandau on S163 in the direction of Hohnstein, then on route S165 to Rathewalde and further on to parking near Bastei
​
The

hike to Amsel Falls and Bastei Bridge
was rated with stars by
bahnnatur.de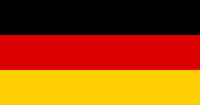 Es gibt eine deutsche Version dieser Seite. Wechseln Sie zu "Wanderung Bastei und Amselgrund".